Prima di tutto si dovrà installare mailman:
apt-get install mailman
Quindi può procedere con l'installazione di ISPConfig. Assicurarsi di rispondere Sì alla domanda circa il postino durante il processo di installazione:
Do you want to use Mailman together with ISPConfig? [y/n]
Al termine dell'installazione di ISPConfig, fare il login. Poi vai a Managment e nel frame di sinistra sotto Server scegliere il sotto-menù Impostazioni. Nel frame principale scegliere EMail e impostare il dominio di Mailman come mostrato nello screenshot qui sotto.
Tutti i messaggi per questo dominio saranno affidati a Mailman. Quindi, è necessario utilizzare un dominio dedicato, list.mydomain.com è una buona scelta.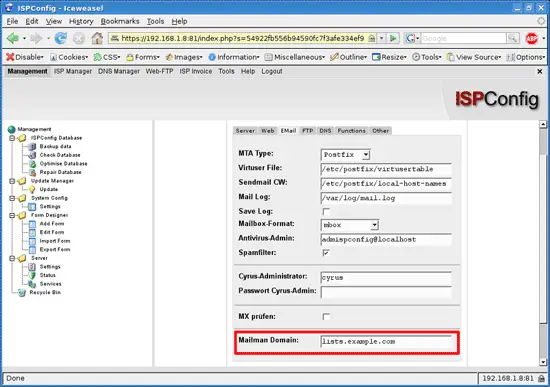 Ora si dovrebbe essere pronti per aggiungere una nuova Mailing List nel Gestore ISP -> siti -> mydomain.com. In seguito si dovrebbe vedere Mailing List: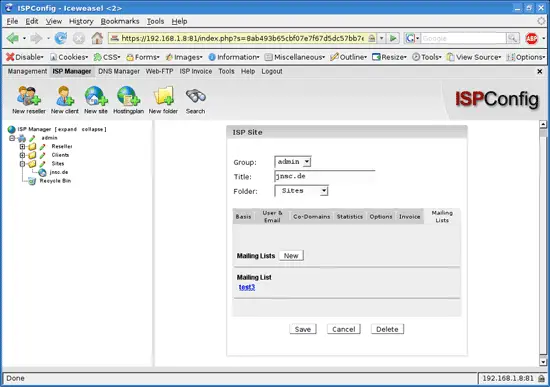 Questa è già la fine di questo mini guida.